Indoor Visitor Location Tracking With RTLS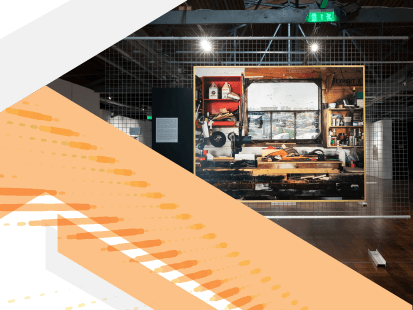 About ΜΟΜus-Experimental Center for the Arts:
The Metropolitan Organisation of Museums of Visual Arts of Thessaloniki – MOMus was born from the merger of four Thessaloniki-based museums/art venues (the State Museum of Contemporary Art, the Macedonian Museum of Contemporary Art, the Thessaloniki Museum of Photography and the Contemporary Art Center of Thessaloniki) and the Athens-based Museum Alex Mylona. The Founding of MOMus followed a years-long period of concentrated effort, driven by the steadfast, shared ambition of creating synergies and setting common goals for contemporary Greek culture at the local, national, and international levels.
The Metropolitan Organisation of Museums of Visual Arts of Thessaloniki, or MOMus, was established through the amalgamation of four Thessaloniki-based museums/art venues (the State Museum of Contemporary Art, the Macedonian Museum of Contemporary Art, the Thessaloniki Museum of Photography, and the Contemporary Art Center of Thessaloniki) along with the Museum Alex Mylona based in Athens. This formation of MOMus was the result of dedicated and collaborative efforts aimed at fostering cooperation and shared objectives in contemporary Greek culture, both locally and globally.
Number Of Assets
414 m2 2 floor building
25 Personnel tags
12 EagleEye Sense UWB Anchor
Main Goal
The primary aim of this project is to identify the art pieces within the museum that capture the most attention from visitors. The museum's management sought a precise, cost-effective, and simple to execute to gain insights into visitor behavior. The goal is to track how much time visitors spend in front of specific artworks.
Challenges
One of the main challenges was achieving real-time location tracking with sub-meter accuracy across multiple floors, unlike the typical applications limited to only one level.
Solution
Eagleeye Sense RTLS Technology
To address this objective, we have implemented Wipelot's EagleEye UWB Module. This USB dongle is seamlessly integrated into Cisco's Catalyst 9115 series access points, enabling real-time location tracking of visitors with an accuracy of 1 meter.
Solution Implementation
Cisco c9115 APs were installed in the museum to provide Wi-Fi connectivity.
EagleEye Sense UWB dongles were plugged into each access point to enable high-precision real-time location tracking.
Tags were assigned to each visitor in the reception area before they began their tour.
The EagleEye Sense UWB anchors began detecting signals transmitted by the tags carried by each visitor. The Real-Time Location System (RTLS) software collected the unprocessed data from the signals and used it to calculate the precise positions of the visitors with an accuracy of less than a meter.
Within the software's user interface, sub-regions were defined for each art piece to determine the time spent on each piece.
All location information and visitor movements were monitored in real-time on Wipelot's Lotus Software.
By utilizing the reporting features of Lotus Software, retrospective footprints of the visitors were generated, and heatmaps were created for selected time intervals.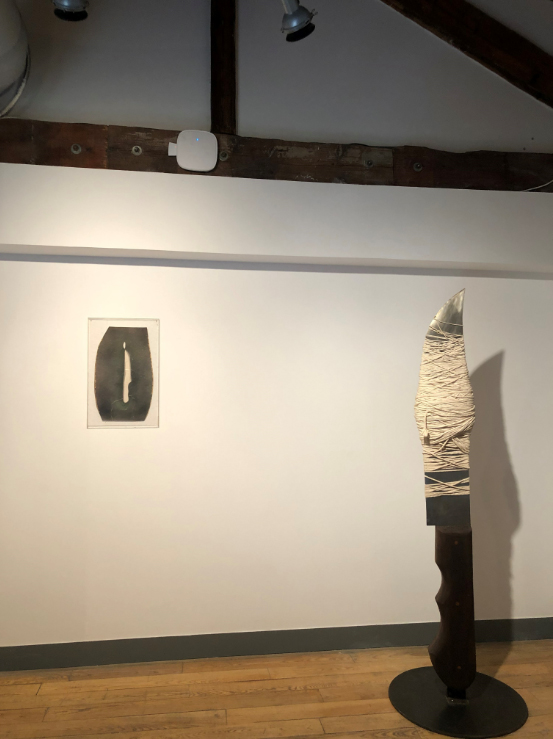 Challenges
DETERMINATION OF DOWNTIMES
In this 1.3 million square meters mega facility, the client expects that forklifts will be monitored, analyzed, and have their performance measured by the UWB tracking system. One of the primary considerations in analyzing forklift performance was the accessibility of infrastructure that enables the detection of forklift bottlenecks and the recording of their causes.
Gains
By implementing Wipelot's EagleEye RTLS technology, we gained access to valuable statistical data that empowered us to make informed decisions and develop effective plans to enhance museum visitor experiences.
Why this solution is unique:
EagleEye's real-time location tracking technology is the first and only UWB solution capable of sub-meter accuracy while integrating seamlessly with a Wi-Fi network infrastructure.
Unlike other real-time location tracking systems, no-additional readers or cabling are required, apart from the USB-type UWB dongles that can be effortlessly inserted into Wi-Fi Access Points.
Why Choose Wipelot RTLS Technology?
Since its establishment, Wipelot has been focused on developing efficiency and safety solutions for the workplace. For more than 16 years, we have been helping companies protect their employees with the solutions we have offered, and we are continuing to improve our technology with the experience we gain in the field.
Wipelot is a member of Omlox, UWB Alliance, and FiRa Consortium, which brings together technology companies that produce 100% of their own hardware and software systems and develop solutions with ultra-wideband technology (UWB), and has been listed among the fastest growing technology companies of TOBB 100 and Deloitte Technology Fast 50, and has received many awards in the field of industrial IoT in Turkey and abroad thanks to its projects.