Real-time container and fleet tracking in ports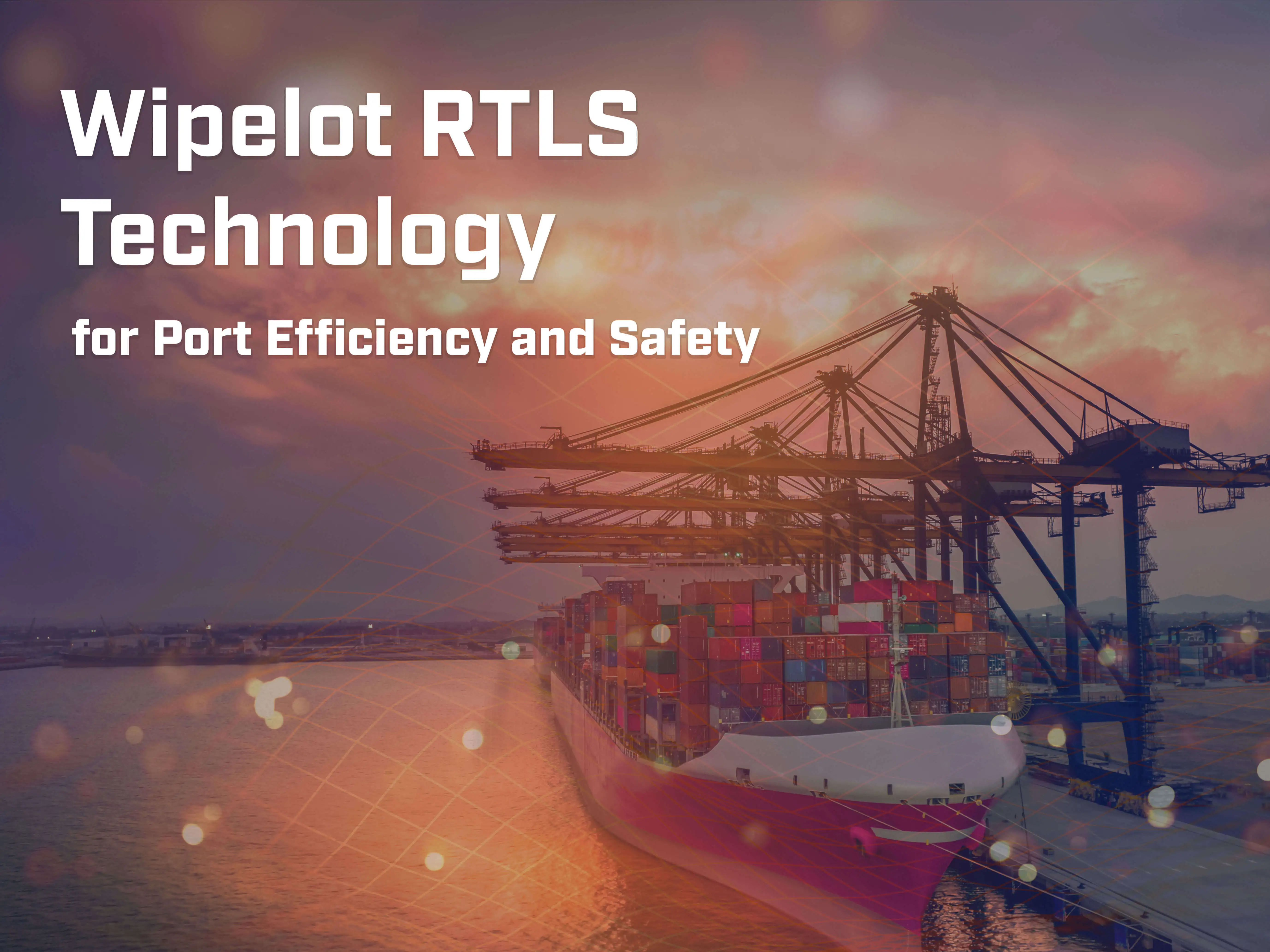 The rapid expansion of global trade has complicated port operations. Container tracking and management in ports has become critical for logistics companies, shippers, and port authorities. Because of the nature of the world, maritime transportation accounts for more than 80% of all goods trade. Maritime shipping contributes to international trade and globalization. Ports are now required not only for maritime transportation but also throughout the supply chain.
Container port terminals that are expanding are versatile facilities with extensive connections to road and rail networks and are considered mega-scale infrastructure. These massive structures serve a variety of functions, the most common of which are container storage and shipment. Distribution centers, empty container storage areas, indoor and outdoor warehouses, and land transportation are all located near container terminals.
This continuous growth and complexity have resulted in the need for real-time container tracking in ports with millions of tons of cargo handling capacity.
What advantages does real-time asset tracking provide to port businesses?
Efficiency of Equipment:
Equipment and personnel efficiency are significant indicators of port operations efficiency. Equipment efficiency is known as the amount of cargo handled or the number of containers moved by cranes or stackers in a given working hour. The ability of equipment to transport containers fast and effectively is vital for port efficiency. Real-time tracking of in-port equipment and containers allows port operators to determine which equipment performs well and to make operational improvements as needed.
Workforce Productivity and Personnel Safety:
Another significant issue is workforce productivity and personnel safety, which are closely related to the performance and effectiveness of port personnel. Real-time tracking of personnel location and status is essential for employee productivity and occupational safety. This technology allows port operators to understand which tasks workers perform more quickly and effectively, improve their safety in the workplace, and make decisions about training or resource allocation as needed.
Increased Operational Efficiency:
Real-time container tracking in ports allows port operators to continuously monitor container movements and locations. It enables more efficient loading and unloading operations planning and management. By ensuring that containers are in the right place at the right time, transportation wagons or trucks spend less time at terminals, increasing operational efficiency.
Cost savings:
Real-time container tracking prevents lost or damaged containers. Furthermore, it aids in the determination of more efficient transportation routes within the port, reducing stacker vehicle idle time and lowering operational costs.
Increased Safety:
An essential processes for guaranteeing container safety is tracking containers within the port. The process aids in the prevention of damage and potential misloading. It also allows for more efficient operation planning, including the safe transportation of hazardous cargo.
Inventory Management Made Simple:
Real-time tracking enables port operators to improve field planning and equipment management. This system allows you to categorize containers by type, condition, and category, allowing for better planning of handling areas and more efficient use of carrier equipment. It simplifies handling, storage, and transfer management for empty containers, especially as empty containers account for approximately 20% of container traffic in ports.
In fact, these advantages are only the tip of the iceberg. Ports that offer high-value-added services like container handling, transshipment, loading, unloading, and storage must include elements that necessitate long-term digital transformation. These elements include increased personnel productivity, improved job safety, route optimization and motorized equipment maintenance, and effective use of handling areas and indoor/outdoor warehouses. As a result, they must constantly monitor and integrate modern, flexible, and distinguishing technological developments into their operations.
In ports, how does the container tracking system work?
Given the complexity and details of port operations, the system for real-time container tracking provides an innovative technology. Here's how this system operates, with key details:
1. UWB Technology and Consistent Precision
Traditional GPS or RTK-DGPS technology can provide adequate accuracy in open areas and on sunny days, but even under ideal conditions, they cannot guarantee 100% efficiency. As a result, the introduction of UWB (Ultra-Wideband) technology must occur to satisfy continuous and high-precision requirements. Independent of GPS limitations, this system can provide continuous and uninterrupted accuracy of 20 cm.
Why does UWB Infrastructure play an essential role?
Because accurate and continuous field operation tracking is critical in mega-scale port operations. GPS and RTK-DGPS technologies have limitations in providing real-time tracking of changing weather conditions, numerous moving high-stackers, and thousands of containers. In indoor storage areas, they may also lose location accuracy. UWB (Ultra-Wideband) technology, on the other hand, overcomes these limitations and provides high-precision and continuous tracking. The system uses strategically placed UWB anchors in the field. These anchors collect signals from all assets' tags and route them to on-premises or cloud-based servers, and the RTLS software on the server determines all assets' locations and can share this information with other applications as needed.
2. Container Tag Alternatives
Tags used on containers arriving by truck or ship can be BLE (Bluetooth Low-Energy) or UWB-type tags. Containers are only paired with cranes and stackers when using BLE tags. Containers in the UWB version are not only paired, but also continuously tracked within the system.
Why are UWB and BLE tags used?
They are less expensive than GPS tags, do not require a GSM module, and provide long-term uninterrupted use with low energy consumption. With their precise location data, UWB tags enable businesses to develop more advanced insights.
3. Vehicle and Crane Tracking
The system allows tracking of all vehicles, such as cranes and stackers, with UWB devices, ensuring centimeter-level accuracy. This system provides more precise location data than GPS, enabling stacker vehicles to accurately identify and match the positions of containers. Thanks to this system, stacker vehicles are equipped with a collision warning system, contributing to creating safer working environments by alerting operators and pedestrians when approaching other vehicles and pedestrians. Additionally, the crane tracking system and container reader monitors the changing positions of cranes in real-time based on their movements, matching them with containers to verify and determine their locations.
Wipelot RTLS technology for port efficiency and safety
Real-time equipment and container tracking not only enhance the effectiveness and safety of port operations but also offer a broader range of applications in logistics and industrial fields. This technology provides several significant advantages to ports, including increased operational efficiency, cost reduction, improved safety, simplified inventory management, and the promotion of eco-friendly practices. Ports adopting this technology gain flexibility and efficiency to meet not only today's requirements but also the changing demands of the future. Real-time equipment and container tracking form the foundation of port operations in an era of continued global trade growth, opening the door to a more competitive and sustainable future.
Wipelot's RTLS (Real-Time Location System) technology offers an advanced solution for container tracking and field monitoring. In particular, the UWB (Ultra-Wideband) infrastructure used in this system is a highly suitable choice for providing high precision and uninterrupted tracking. As a result, port operators can make the most of this technology to accurately determine the exact location of containers and manage their operations more effectively.
Contact us now to learn more and explore our customized solutions. Let's work together to make your operations more efficient and secure, tailored to your business needs.