Among Turkey's Fastest-Growing Tech Companies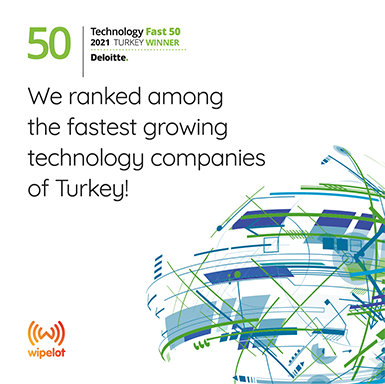 Deloitte Technology Fast 50 Turkey program is organized in Turkey since 2006, and it is one of the most prestigious technology award programs that identifies the fastest growing technology companies every year.
As a provider of industrial efficiency and occupational safety products and services for real time location systems entirely with our own resources, we are glad to be among the 50 fastest growing companies in this award program, organized in Turkey for the 16th time this year.
Thanks to our solutions that speed up the digital transformation processes, enhance the occupational safety, optimize the manufacturing processes and increase the efficiency of the industries we serve with our continuously developing RTLS-based industrial IoT technologies, and thanks to our clients that have confidence in us, we are taking our objectives a step further every year.
We thank to everyone, especially to the members of Wipelot family, who contributed to winning this award.