Semi-finished product and stock tracking with RTLS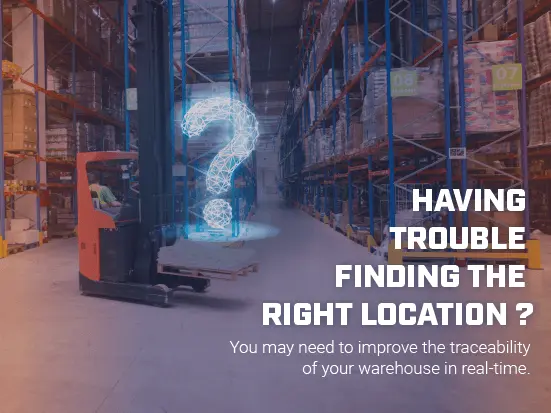 Warehousing is a major challenge for both small and large-scale businesses. It is also difficult to maintain an organized warehouse because it must be managed precisely. If you want to achieve optimum efficiency in your warehouse, then you need a system like RFID-enabled real-time semi-finished goods tracking system. This system will allow you to keep track of every product that is being stored in your warehouse by using radio frequency identification (RFID). You can also watch the movement of these products instantly; this way, you can easily identify the location of your semi-finished goods at any time and avoid losses.
What are semi-finished goods?
Semi-finished goods, also known as intermediate goods, are goods that can contain many components, and materials, have undergone various processes and are used as inputs in the production of finished goods. They can be used as a component in another product, or they can be sold directly to consumers.
Semi-finished goods are usually processed to some extent, but they may not be considered finished goods by themselves. Semi-finished goods are sold to other companies, which then process them further. For example, a manufacturer may sell components for use in another company's final product. This is known as the secondary market for semi-finished goods.
As a result of the way factories and warehouses are designed, the stocks of semi-finished goods are not always located where they appear to be registered. This disorganization causes time and business losses. In addition, workers are used instead of automation to control the accuracy of each product's location, resulting in more time consumption, increased labour costs and human error.
How to track your semi-finished stocks in real time?
Real-time semi-finished stock tracking systems combine active and passive Radio Frequency Identification (RIFD) technologies to automatically identify products and track their location within storage facilities. These systems provide manufacturers with a means of tracking the location of semi-finished products while they are in motion, as well as after they have reached a waiting zone, thus enabling manufacturers to maintain a record of product movement. This is essential for ensuring the quality and consistency of their products.
Monitoring the flow of materials between the system, main, and auxiliary facilities can help identify possible shipping problems and eliminate those problems.
Benefits of the Wipelot semi-finished goods and stock tracking system
Reduce operational costs by maximising forklift utilization via real-time route tracking
Forklift movements in the storage and production areas are limited. Thanks to real-time forklift tracking and analysis of route data, provides increased efficiency in goods receiving and shipping operations. The system can also track the location of the moving crate or pallet, as well as the location of each product within a pallet or case.
The right shelf - the right goods
Forklift operators are guided by high-precision positioning systems and advanced software that allow them to find the right product and quickly deliver it to the correct shelf including rack heights. This minimizes human error and waste of time.
Make the production time efficient
The system through WMS integration supports FIFO (First in / first out) and LIFO (Last in / first out) inventory management scenarios, helping you prevent losses and uncertainties by recording transactions with a high degree of precision and accuracy.
Stop the loss of time and productivity
The system allows authorized persons to instantly know why and where the loss of time originates, for what reasons and due to which channels; it also allows monitoring if the rules and measures are applied and to what extent they provide a solution. Forklifts, motorized equipment, stock transport vehicles, raw materials (and semi-finished products), products and semi-finished products can be integrated into the system and monitored. The system warns authorized persons of decreasing or running out of stocks of raw materials and semi-finished products on the production line. In this way, it helps to prevent the production line from stopping and slowing down production with fast work order management.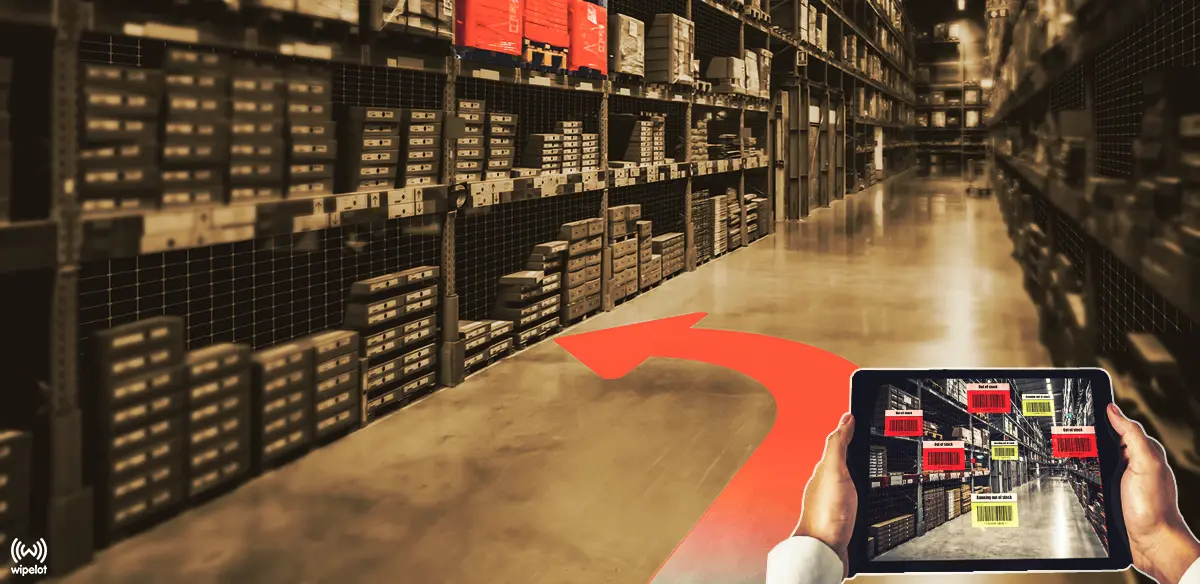 Real-time Semi-finished stock tracking systems assist manufacturers of semi-finished products in managing inventory levels and ensuring consistent quality within a multi-stage production process. These systems reduce the time needed to manage inventory levels, which in turn increases manufacturing efficiency.
Additionally, they reduce the need for inspection and quality assurance processes at each stage of production, thereby saving manufacturers time and money while improving their bottom line.
Wipelot's real-time asset tracking and flow analysis management solution provide efficient and effective solutions to warehouses in all intralogistics processes.
If you are planning to commission an RFID-based real-time semi-finished stock tracking system, you can contact us or discover our award-winner use cases.